Die Sichtbarkeit der Vielfalt
Spurensuche zwischen Körper und Seele
Das Theater SOSH hat in Zusammenarbeit mit We Won't Be Quiet – #WWBQ einen Podcast begonnen. Persönlich, authentisch und ehrlich: die Menschen mit Beeinträchtigung und/oder People of Color sprechen offen über ihr Leben und ihre Erfahrungen mit Diskriminierung.
Das Ziel des Podcasts ist die allgemeine Aufklärung und Sensibilisierung für (oft unbewusstes) rassistisches und diskriminierendes Verhalten in unserer Gesellschaft.
Viel Spaß dabei wünscht euch das Team vom Theater SOSH und #WWBQ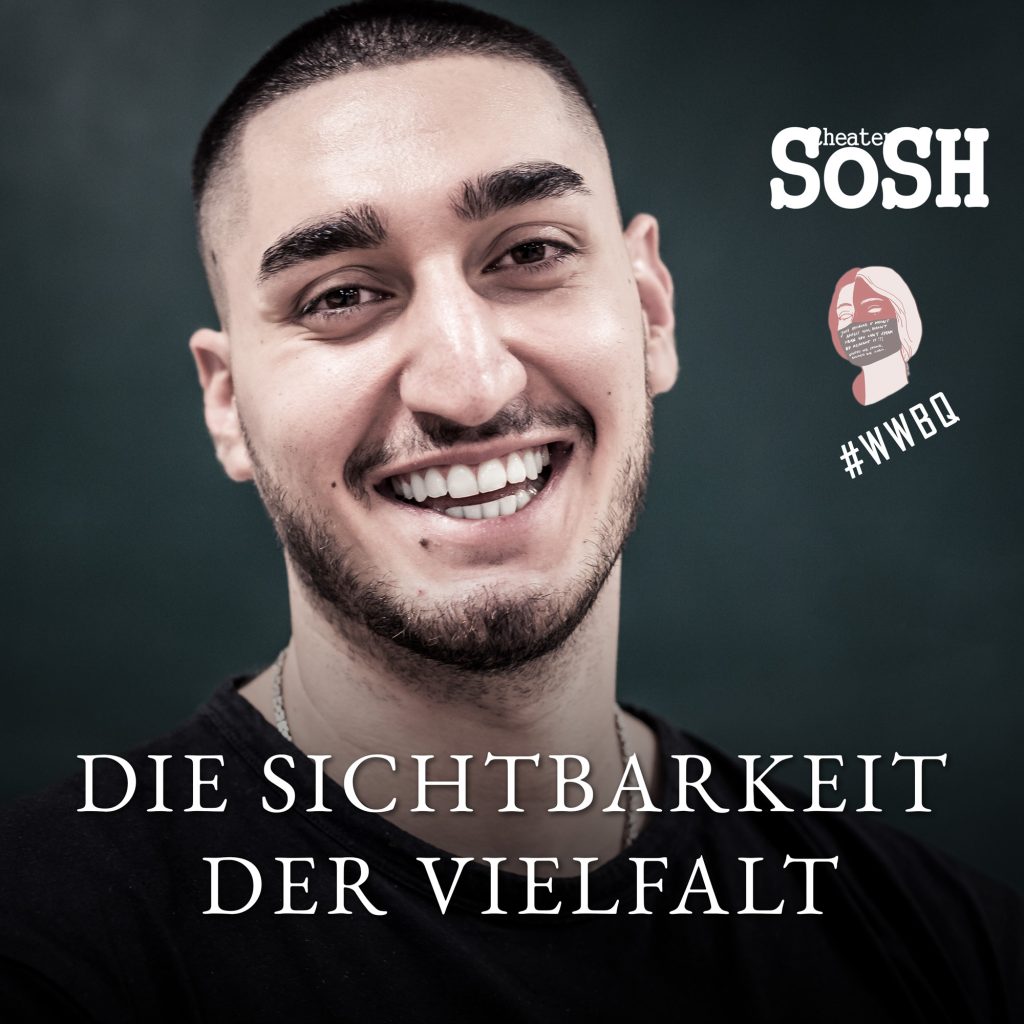 Episode 01 – Norbert
In Episode 01 spricht Can mit Norbert über sein Leben & seine Erfahrungen.
Norberts Gelenke sind seit seiner Kindheit versteift und verkrümmt, deswegen sitzt er in einem elektrischen Rollstuhl. Zusätzlich wurde bei Norbert das Tourette-Syndrom sowie eine Lernbehinderung diagnostiziert.
#WWBQ bei Instagram
Förderer & Unterstützer
Dieser Podcast wurde mit der freundlichen Unterstützung folgender Förderer möglich gemacht: