11 people with and without disabilities between the ages of 18 and 79 tell about themselves: honest, authentic, touching …
A play created from improvisation and interviews.
"Now doesn't always start now.
Some people say
you can start now
to change something …"
"She said:
But nothing comes from trying.
If you give birth to children,
you also have to see
how you can cope with it. "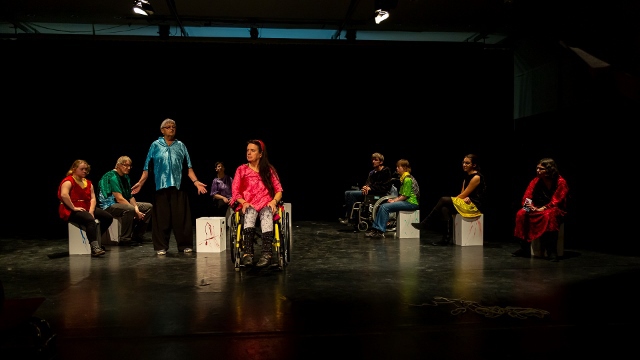 "I would probably feel the same way:
when I'm in a group, I'm not necessarily looking for someone who is bad. "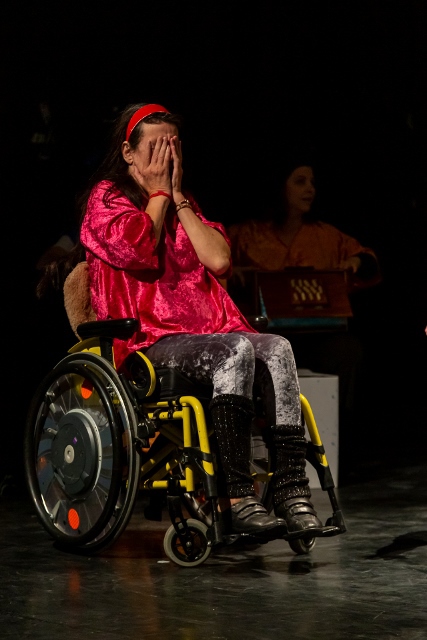 "I asked you something!
If I can't walk,
then I have to be mentally disabled
as well … "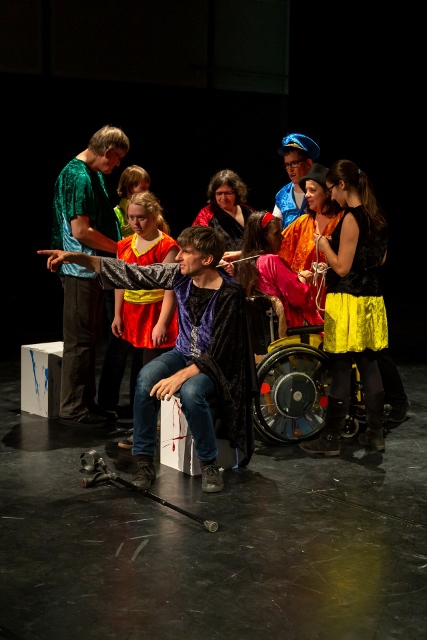 "Normal is
what most have."
"I wish
I hadn't experienced
this hate."
"You and I,
we breathe in,
breathe out …"
(Fotos: Marcus C. Meierhöfer)
Actors / Texts:
Maria Barbardad, Oliver Dörre, Karla Engelhardt, Christiane Fuhs, Anita John, Tina Kukovic-Ulfik, Andreas Larue, Anja Legewie, Nikola Queins, Michael Schombel, Johanna Steinmetz
Director / Text montage: Mikel Ulfik
Costumes: Tina Kukovic-Ulfik
With the kind support of:
Quartiersprojekt Panneschop – fauna Aachen e.V.,
Lebenshilfe Aachen e.V. / KoKoBe Region Aachen,
gefördert durch Aktion Mensch
Press